22 quizlet study sets on financial english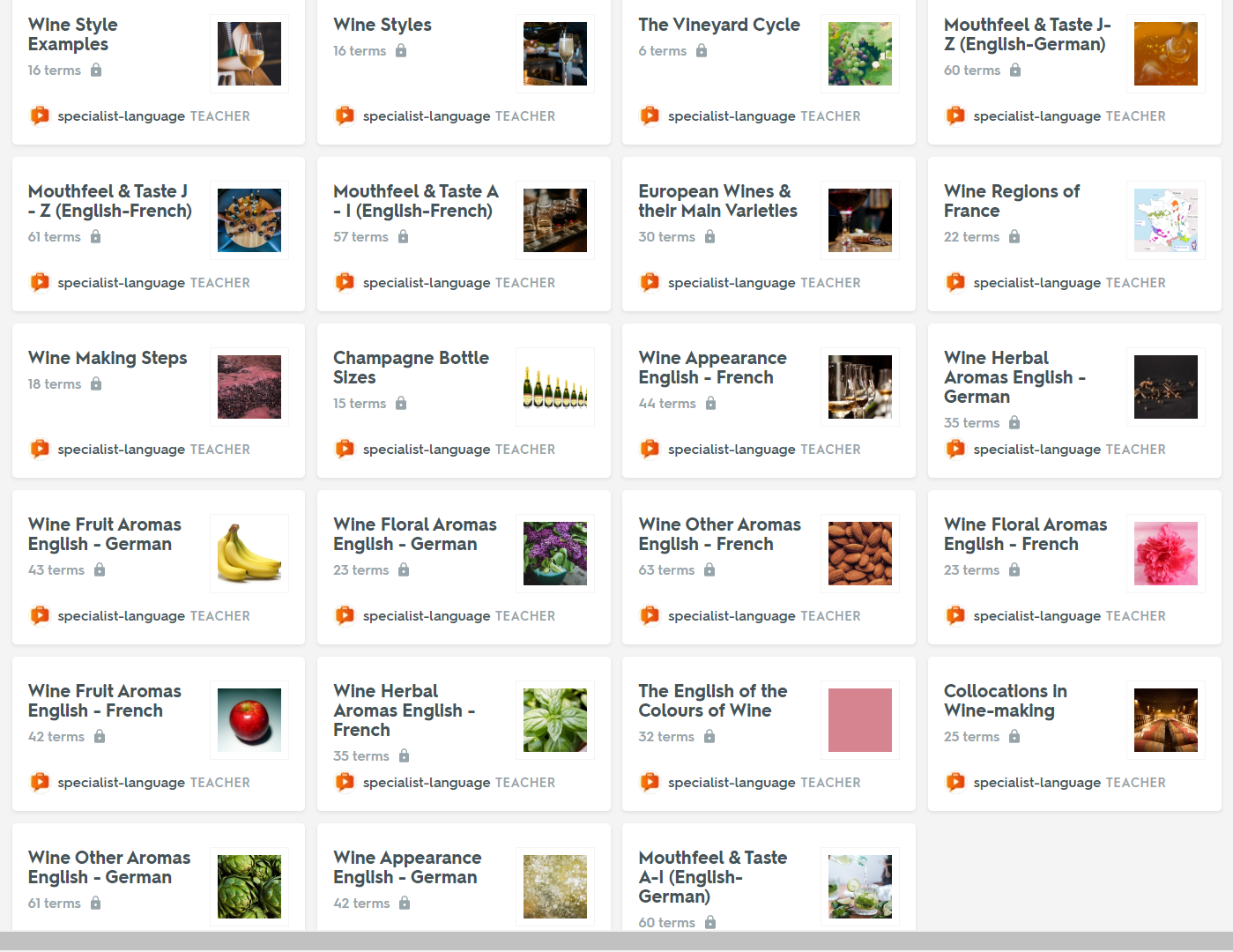 This study guide is for English language students focusing on the hospitality and wine industries. It is the first in a series and includes the following subjects: wine styles, tasting notes translated from both French and German and wine production vocabulary.
Our exclusive exercises have been designed by a wine professional who has 20 years experience in the wine industry, a WSET level 3 qualification and a CertIBET business English training certificate from Trinity College, London.

Purchase this study guide now, and you will receive a document with the link to each study set plus the password required to start your fun learning.
Financial Business English
Wine Aromas
Floral, Herbal, Fruit
Wine Making
Steps in the Process
The study sets have over 600 terms to learn using flashcards on the subjects of wine styles, wine regions, wine characteristics, wine production and more.
It is the first in a series and covers the characteristics of wine translated from both French and German, which will enable you to describe wine in English by it's appearance, aroma and taste.
23 Quizlet Sets

Over 600 Finance terms

Matching Games

Multiple Choice Tests

Learning Tools
Subjects:
Champagne Bottle Sizes
Collocations in wine-making
European Wines / Main Varieties
Mouthfeel and Taste
The Colours of Wine
The Vineyard Cycle
Wine Appearance
Wine Floral Aromas
Wine Fruit Aromas
Wine Herbal Aromas
Wine Making Steps
Wine Other Aromas
Wine regions of France
Wine Style Examples
Wine Styles
Created with